Are you at risk of developing diabetes in the next 5 years?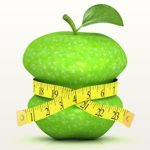 If you are 40-49 years old and have excess weight around your middle, then you might be at risk of developing health problems like type 2 diabetes and heart disease.
Type 2 diabetes is a largely preventable chronic disease that is becoming increasingly common in Australia. If undetected or poorly controlled, type 2 diabetes can result in acute and long term complications, including heart disease, stroke, high blood pressure and circulation problems leading to kidney damage and foot and eye problems.
By taking a few minutes when next visiting our surgery, to complete the AUSDRISK (Type 2 diabetes risk assessment tool), factors contributing to a high risk score of 12 or more are reviewed and a health assessment instigated. Clinical trials provide strong evidence that progression to type 2 diabetes can be prevented or delayed with early intervention. Your GP may refer you to a subsidised lifestyle modification program if appropriate, where the aim is to help people modify risk factors to prevent or delay the onset of type 2 diabetes.
Our front desk staff will be happy to make the appropriate arrangement when you call for your appointment, simply let them know that you are interested in completing the diabetes risk assessment.