Lejeune Medical Practice participates in the Medicine Insight Program.
Opt-Out forms are available under our TV in the Lejeune waiting area if you do not wish to participate in the above program you can download here and hand back to receptionist.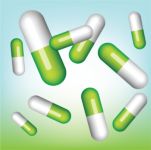 What is a Home Medication Review (HMR)?

A HMR is an interview that is conducted by an accredited pharmacist with the intention of maximizing therapeutic gains and minimizing problems associated with taking prescription and non-prescription products.
Who can have a HMR?You are eligible for a HMR if you meet any one of the following standards:
you are currently taking five or more regular medicines, or
you are taking more than 12 doses of medicine per day, or
you have had a significant change to your medicine(s) in the last three months, or
you have been recently discharge from hospital, or
you are taking medicine with a narrow therapeutic index or required therapeutic monitoring (e.g., digoxin, warfarin, thyroxine, plus many other medications), or
you are experiencing symptoms suggestive of an adverse drug reaction, or
you are having difficulty managing your own medicines because of literacy or language difficulties, or impaired sight, or
you are attending a number of different doctors, both general practitioners and specialists.
What is the purpose of a medication review?

The objectives of HMR are to:
achieve safe, effective, and appropriate use of medicines by detecting and addressing medicine-related problems that interfere with desired patient outcomes
improve the patient's quality of life and health outcomes using a best practice approach, that involves cooperation between the general practitioner, pharmacist, other relevant health professionals and the patient (and where appropriate, their carer)
improve the patient's, and health professional's knowledge and understanding about medicines
facilitate cooperative working relationships between members of the health care team in the interests of patient health and wellbeing.
Confidentiality:
All information is confidential. The information from the individual's record can only be given to the pharmacist conducting the review, with the patient's consent. Input from each person involved in the review process is documented in the review report, as well as the recommendations and management plan. The general practitioner will hold a copy and the consumer's pharmacy will keep a full record for auditing purposes
Cost:The HMR is completely free for the patient, irrespective of your employment status, income etc. It is not a means tested health service.

The Pharmacist.
I have been accredited with Medicare to conduct medication reviews since 1997. I also conduct reviews on behalf of six local pharmacies.
Mr John Wilks B.Pharm., MPS., AACPA
Consultant Pharmacist.