Lejeune Family Medical Practice is a fully accredited Yellow Fever vaccination clinic and provides the vaccine and certificate at a cost of $132.
Travelling to Africa, the Caribbean, Central or South America? You will need to obtain a Yellow Fever vaccination and provide a vaccination certificate to enter and leave a Yellow Fever declared country.
The Australian Government is adopting World Health Organisation advice that the period of protection afforded by yellow fever vaccination will change from 10 years to the duration of the life of the person vaccinated. These changes will take effect on 16 June 2016.
Visit the Department of Health website to view the yellow fever vaccination updateYellow fever is frequently fatal for those who have not been vaccinated.
Are you at risk of developing diabetes in the next 5 years?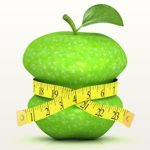 If you are 40-49 years old and have excess weight around your middle, then you might be at risk of developing health problems like type 2 diabetes and heart disease.
Type 2 diabetes is a largely preventable chronic disease that is becoming increasingly common in Australia. If undetected or poorly controlled, type 2 diabetes can result in acute and long term complications, including heart disease, stroke, high blood pressure and circulation problems leading to kidney damage and foot and eye problems.
By taking a few minutes when next visiting our surgery, to complete the AUSDRISK (Type 2 diabetes risk assessment tool), factors contributing to a high risk score of 12 or more are reviewed and a health assessment instigated. Clinical trials provide strong evidence that progression to type 2 diabetes can be prevented or delayed with early intervention. Your GP may refer you to a subsidised lifestyle modification program if appropriate, where the aim is to help people modify risk factors to prevent or delay the onset of type 2 diabetes.
Our front desk staff will be happy to make the appropriate arrangement when you call for your appointment, simply let them know that you are interested in completing the diabetes risk assessment.
Lejeune Medical Practice participates in the Medicine Insight Program.
Opt-Out forms are available under our TV in the Lejeune waiting area if you do not wish to participate in the above program you can download here and hand back to receptionist.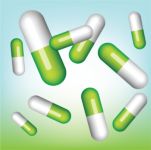 What is a Home Medication Review (HMR)?

A HMR is an interview that is conducted by an accredited pharmacist with the intention of maximizing therapeutic gains and minimizing problems associated with taking prescription and non-prescription products.
Who can have a HMR?You are eligible for a HMR if you meet any one of the following standards:
you are currently taking five or more regular medicines, or
you are taking more than 12 doses of medicine per day, or
you have had a significant change to your medicine(s) in the last three months, or
you have been recently discharge from hospital, or
you are taking medicine with a narrow therapeutic index or required therapeutic monitoring (e.g., digoxin, warfarin, thyroxine, plus many other medications), or
you are experiencing symptoms suggestive of an adverse drug reaction, or
you are having difficulty managing your own medicines because of literacy or language difficulties, or impaired sight, or
you are attending a number of different doctors, both general practitioners and specialists.
What is the purpose of a medication review?

The objectives of HMR are to:
achieve safe, effective, and appropriate use of medicines by detecting and addressing medicine-related problems that interfere with desired patient outcomes
improve the patient's quality of life and health outcomes using a best practice approach, that involves cooperation between the general practitioner, pharmacist, other relevant health professionals and the patient (and where appropriate, their carer)
improve the patient's, and health professional's knowledge and understanding about medicines
facilitate cooperative working relationships between members of the health care team in the interests of patient health and wellbeing.
Confidentiality:
All information is confidential. The information from the individual's record can only be given to the pharmacist conducting the review, with the patient's consent. Input from each person involved in the review process is documented in the review report, as well as the recommendations and management plan. The general practitioner will hold a copy and the consumer's pharmacy will keep a full record for auditing purposes
Cost:The HMR is completely free for the patient, irrespective of your employment status, income etc. It is not a means tested health service.

The Pharmacist.
I have been accredited with Medicare to conduct medication reviews since 1997. I also conduct reviews on behalf of six local pharmacies.
Mr John Wilks B.Pharm., MPS., AACPA
Consultant Pharmacist.